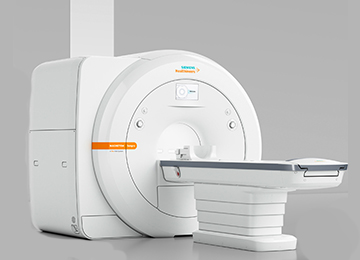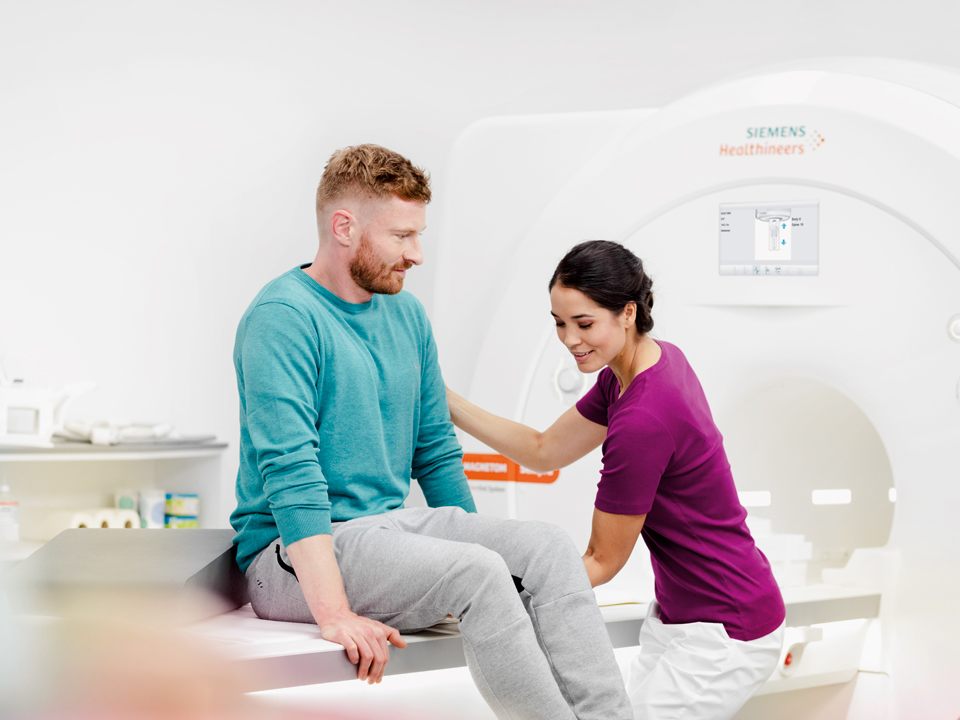 1.5 T Sempra MRI (First in Punjab) With Slient and TIM 4G Technology
Magnetic resonance imaging (MRI) is a safe and painless test that uses a magnetic field and radio frequency waves to produce detailed pictures of the body's organs and structures. MRI does not use X-Ray radiation. The MRI scanner at Star Imaging and Diagnostic Centre is 1.5 T Sempra MRI(First in Punjab) With Slient and TIM 4G Technology to ensure best of image quality, advanced applications, fastest speed of scanning, and maximum patient comfort. A 1.5 Tesla MRI takes ultra high resolution pictures of far superior clarity which help confirm diagnosis and help avoid invasive investigations like angiography.
1.5 Tesla is especially useful for diagnosing the diseases of the brain, spine, and musculoskeletal system and gives results much faster, saving critical minutes in diagnosis, like in a stroke, which renders positive outcomes. Some unique features of 1.5 Tesla MRI are as follows:
QUITE SUITE for Patients comforts.

Upto 97% reduction in sound

Upto 55% higher SPEED

Short breathing hold MRI scan
Extra contrast enhancement

Ability to see better bone and joint detail

Improved fat saturation for clearer images

No side-effects of magnetic imaging.
Applications of 1.5 Tesla MRI:
MRI brain with advanced neuro (Spectroscopy, DTI, perfusion)
MRI whole spine
MRI angiography
MRI of the joints (knee, shoulder, ankle, elbow, wrist, ankle, foot, hand, finger) with cartilage mapping)
Whole body MRI: Using an advanced imaging technique called DWIBS MRI can provide similar lesion detection and localization capabilities as PET scans but without the radiation involved in PET imaging. MRI whole body is used for screening, tumor staging, and assessment of treatment response. This technique has tremendous advantages for patients as the entire body can be examined in a single, short and comfortable study.
Breast MRI imaging: MRI of the breast offers valuable information about many breast conditions that cannot be obtained by other imaging modalities, such as mammography or ultrasound. Our 1.5 Tesla magnet delivers superior image quality for high-resolution breast imaging with excellent soft tissue differentiation and characterization. Quantitative evaluation and fast data analysis with colorized contrast functionality, dynamic contrast evaluation, and combination maps with Inline technology we provide the most informative breast MRI possible. In addition, we offer techniques to reduce patient anxiety, such as the inbore comfort system and ambient room experience along with parallel imaging for scan times reduction.
Cardiac MRI
Abdomen & Pelvis, MRCP
Prostate MRI With Spectroscopy
Peripheral Angio
Renal Angio
Whole Body Angio